US Assassinates Iranian Leader in Baghdad Drone Strike
The US braced for retaliatory strikes after President Trump ordered the assassination of the second most powerful leader in Iran, on Iraqi soil. Hostilities escalated rapidly after the US conducted air strikes in Iraq and Syria against an Iran-backed Iraqi militia, which the US blamed for an earlier rocket attack that killed an American civilian contractor.
Missiles from a Reaper drone hit the car carrying Iranian General Suleimani, who led Iran's Middle East intelligence and military forces and was the architect of anti-American alliances fighting in Syria, as it left Iraq's Baghdad International airport. Also killed was the commander of Iraq's Kataib Hezbollah, Abu Mahdi al-Muhandis, an Iraqi who commanded the Iranian-backed group and led an umbrella of militias in Iraq.
Despite Trump's threat to commit war crimes by attacking 52 targets inside Iran, including cultural (not military or strategic) targets if they retaliate, Iran fired a dozen ballistic missiles at US troops in Iraq. Thanks to advance warning there were injuries but no casualties. At the same time, Iran accidentally shot down a Ukrainian jet filled with mostly Canadians, mistaking it for a hostile target. 52 was the number of hostages taken in the American embassy in Tehran in 1979, the year the US-backed Shah of Iran was overthrown in the country's Islamic revolution.
Illinois is 11th State to Leagalize Recreational Marijuana
Neighboring state Michigan legalized pot a month ago, so now 11 states and Washington, DC have legalized recreational marijuana, and 33 states have legalized medical marijuana. Illinois also plans to expunge convictions of marijuana possession for up to 770,000 residents. Marijuana remains illegal according to US Federal law, and is classified as a Schedule 1 drug considered to have no medical value. The classification puts marijuana in the same category as heroin and prohibits any medical trials that could prove the safety and efficacy of pot. Canada also opened recreational sales, becoming only the second country after Uruguay to legalize marijuana.
Harvey Weinstein Stands Trial for Sexual Assault
The sexual assault trial of Harvey Weinstein began in New York as new charges of rape and sexual battery were filed in Las Angeles. At the height of the #metoo movement, more than 80 women in the film industry accused Weinstein of rape, sexual assault and sexual abuse over a period of 30 years, including Gwyneth Paltrow, Courtney Love, Rosanna Arquette, Rose McGowan, Ashley Judd and Mira Sorvino.
Carlos Ghosn Flees Arrest in Japan
Carlos Ghosn, the former chairman of Nissan, fled house arrest in Japan by hiding in a box aboard private planes bound for Lebanon. As CEO, he turned around ailing French carmaker Renault, and then Ghosn saved Nissan from bankruptcy and formed an alliance between Nissan, Renault, and Mitsubishi.
He was known as a ruthless, cost-cutting executive who often ruffled feathers. The government of France, the biggest shareholder of Renault, wanted to formalize the ownership structure of the Japanese carmaker with power staying in Paris. Nissan executives and Japanese government officials worried for the future of the company in Japan.
Ghosn claims that his arrest was the direct result of a plot of senior Nissan executives and members of Japan's Ministry of Economy, Trade and Industry, which aimed to remove him as leader of the Alliance, and stop him forging stronger links between Renault and Nissan. He was arrested on charges of financial fraud regarding underreporting income and diverting company funds for personal use.
US Sanctions Chinese Tech Maker, Fears Spyware Built In
A US agency grounded it's drone program, over fears the Chinese made equipment could spy on America. Meanwhile Meng Wanzhou, CFO and daughter of the founder of Chinese tech company Huawei, has spent a year under house arrest in Vancouver, Canada facing extradition to the United States over claims that the company violated sanctions against Iran. This after the US imposed sanctions on Huawei's electronics products, believing they could be used for for spying by China.
Greta Thunberg Tweets Again, Trump Taunts Teenager
Tennis great Roger Federer's sponsorship deal with Credit Suisse drew fire from environmental activitists after a Tweet from teenage climate activist Greta Thunberg. Shaming his sponsorship deal and protesting the bank's loans to fossill fuel companies, protesters played tennis inside the headquarters of Credit Suisse.
Addressing the World Economic Forum in Davos, Switzerland where sustainability is the main theme, Trump touted US economic achievements and the engergy production boom. He dismissed pessimism over climate change and rejected "predictions of the apocalypse" from the likes of Greta Thunberg who called on attendees to stop investing in fossil fuel companies. The Trump administration's attacks on the teenager continued when the US Treasury Secretary said divesting would cost too many jobs, and she should go to college to study econimics first.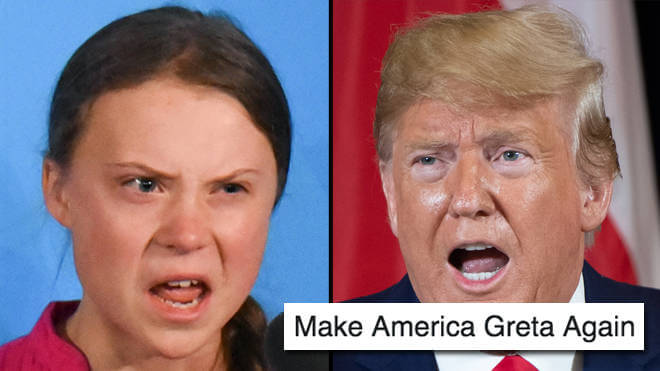 Meanwhile, a giant blob of warm water in the northern Pacific ocean first detected in 2013 is blamed for killing one million sea birds washing up on shores from Alaska to Oregon, but in Florida it's so cold iguanas are falling out of trees. Anthrax previously frozen in permafrost is infecting people in Siberia while scientists discovered 28 new ice age viruses in a thawing Tibetan glacier.
Puerto Rico Endures More Suffering
Power was restored but thousands of Puerto Ricans are still in shelters after a 6.4 magnitude quake shook the island, killing at least one person, destroying homes and leaving most utility customers in the dark. Puerto Rico is still recovering from Hurricane Maria in 2017, when massive flooding damaged more than half a million homes and took out the power grid.
Flu and Virus Outbreaks and the Employment Rate
Cities in China went into lockdown over deaths from a new SARS-like coronavirus that likely jumped from animal to human in a seafood market known for sales of bush meat. First detected in the central city of Wuhan with 11 million residents, the "Wuhan flu", officially named 2019-nCoV, spread to Huanggang and other cities quickly. Chinese authorities halted all planes, trains and busses to, from and within them, and closed cafes, cinemas, and theaters during the Chinese New Year to slow the spread.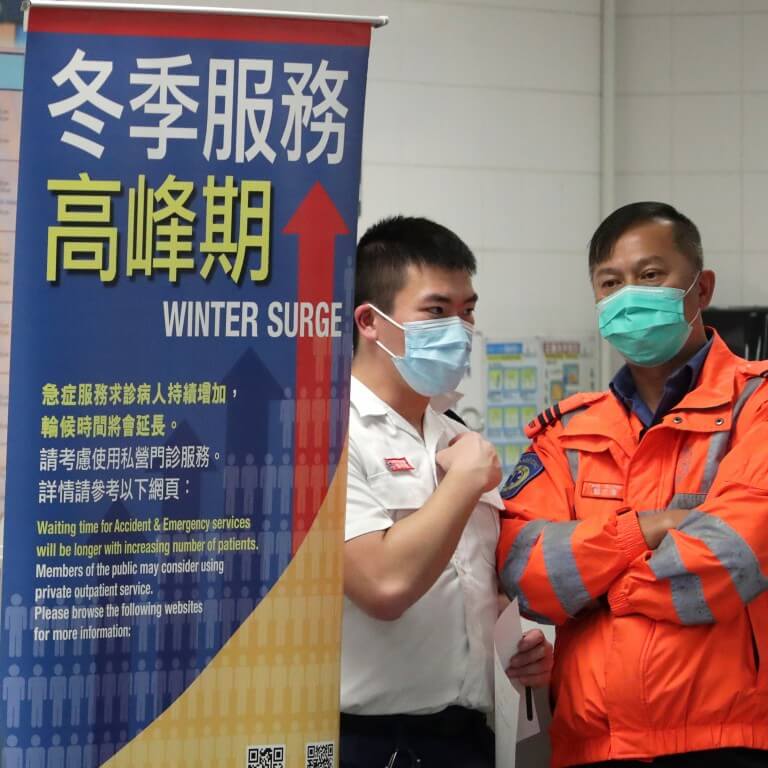 In the US, airports are screening visitors from areas infected by Wuhan flu, while an early start to the flu season and a rise in B strain infections, against which the flu shot was inneffective, led to millions of cases and thousands of deaths. High employment helps spread the flu, with each 1-percentage point increase in the employment rate leading to a 16% rise in flu-related doctors' visits. The US employment rate is nearly 72%, or pre-2008 recession level.
Trump Impreachment Moves to Senate
President Trump added Ken Starr, the special prosecutor for Bill Clinton's impeachment trial, and Alan Dershowitz of OJ Simpson fame to his legal defense team for the Senate impeachment trial. The trial is mostly for show, needing a 2/3 majority vote in the Senate where Republicans hold a vast majority.
And that's the news from January 2020. See related: 2019 Year in Review
Catch up on News You Missed