He may only have one leg and use a wheelchair, but he was still an asshole for blocking the door. He may have been trying to pickpocket people going past him, and I wonder if he was really missing a leg given the way he was sitting and shifting his weight.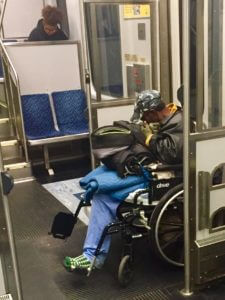 At each train stop he almost made an effort to pretend to move out of the way, but never budged, even when this woman yelled "Get the fuck out of my way" as she brushed past him at Parkland Hospital Station.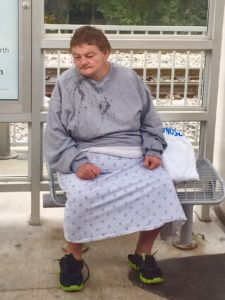 She proceeded to curse and bang on the train window, which was recorded by a Japanese tourist girl doing a social media live broadcast. At the next stop she took her personal belongings bag and in her hospital gown exited the train, but never stopped her outbursts or drooling.
The DART train is #1
…with a bullet.